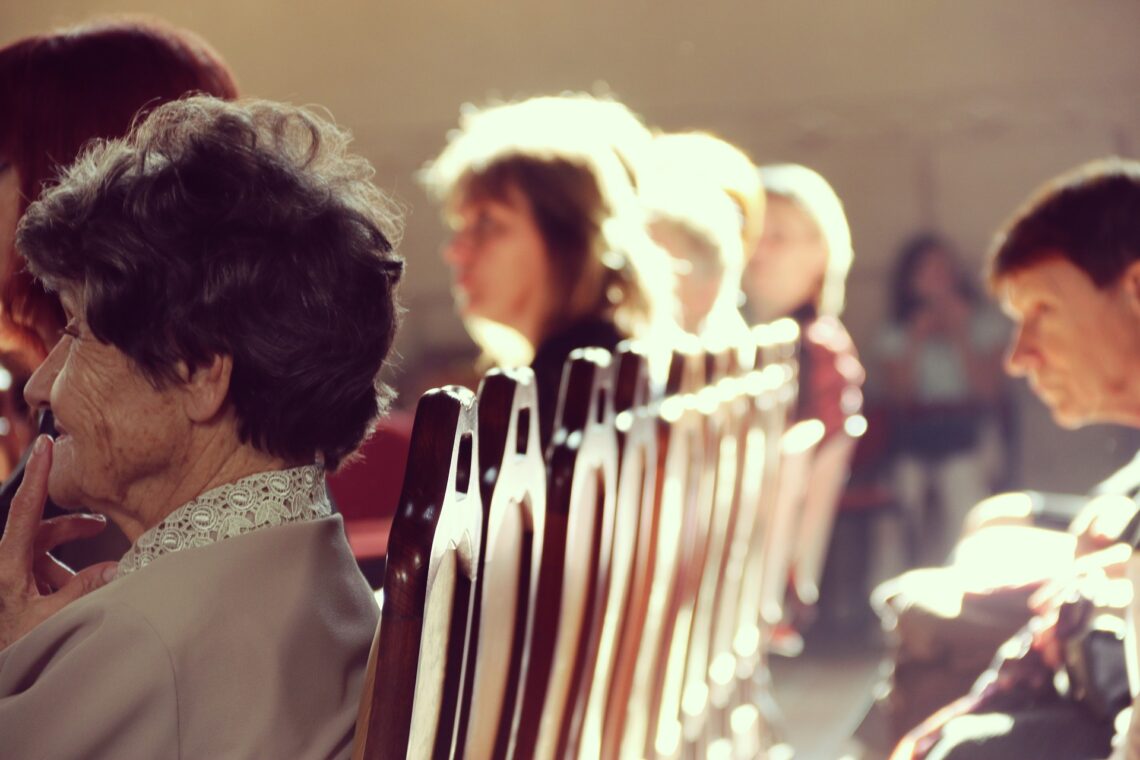 ---
And let us consider one another in order to provoke love and good works, not neglecting to gather together, as some are in the habit of doing, but encouraging each other, and all the more as you see the day approaching (Hebrews 10:24-25).
---
Here is a summons to a life of loving community. It mandates that we take a genuine and dynamic interest in the affairs of other believers.The gathering together of believers in the local Church is of the utmost importance. In Hebrews 10:24-25 we have a clear and direct command from God we are not to neglect the gathering of ourselves together.
A Vital Assembly
In verse 24 the author of Hebrews stresses Christian fellowship and the church's role in helping Christians persevere until the rapture of the church. No believer can have confidence and full assurance of faith apart from the gathered church. No Christian can endure in isolation. We all need the body of believers for encouragement.
Not neglecting to gather together. The word neglecting means "to leave behind or desert." The word gather together speaks of assembling or gathering together for worship. That is what the local Church is—a gathering of believers. Here Paul is not referring to the invisible Church, but to visible local assemblies.
Unfortunately, today we see Christians who no longer go to church meetings. Nothing takes the place of church meetings, nor can we receive and impart the benefit and blessing that comes from gathering in person. We cannot survive on our own. God did not design Christians to be completely independent of each other; He did design us to need and encourage each other. We invite trouble when we withdraw from corporate strength. We become targets and easy prey for the enemy.
No Christian can be an individualist. We are our brothers' keeper. We must be mindful about how we can be of help to other believers. We are to surrender personal freedoms if exercising those freedoms offend the weak; our actions can significantly impact the faith of others. Paul says: Therefore let us not pass judgment on one another any longer, but rather decide never to put a stumbling block or hindrance in the way of a brother. I know and am persuaded in the Lord Jesus that nothing is unclean in itself, but it is unclean for anyone who thinks it unclean. For if your brother is grieved by what you eat, you are no longer walking in love. By what you eat, do not destroy the one for whom Christ died. So do not let what you regard as good be spoken of as evil (Rom. 14:13-16). We are to be a benefit to others, encouraging them and taking a care that they are active, growing, and standing firm as the day of the Lord approaches.
We are commanded by the Lord not to neglect gathering for ministry, worship, prayer, and fellowship. A lack of love or desire to gather with the saints in a local assembly reveals an underlying heart problem. Worship is an outward expression of an inward affection. People worship what they have an affection for. The more we love God, the more it will take to keep us from gather together. As David says in Psalm 122:1: I rejoiced with those who said to me, "Let's go to the house of the Lord." It is a sin when we neglect the assembling of ourselves together. When a believer fails in this area, he or she will not enjoy the victorious Christian life.
An Encouraging Assembly
But encouraging each other. The word encouraging means "to call near, to invoke by consolation, to call for, to comfort." It carries the idea of admonishing, walking along side of someone and encouraging them. Encouragement is best given and received when we come together. We are created to fellowship. We need one another. Proverbs 27:17 says, Iron sharpens iron, and one person sharpens another.
In verse 24 we are told, let us consider one another in order to provoke love and good works. The word consider means "to observe fully, behold, consider, discover, perceive." We are to look for opportunities to encourage one another. We are to provoke love and good works. The word provoke means "to stir up or to entice." The idea is that we are to encourage others unto love and good works. Chuck Swindoll reminds us that.
"individual believers are part of a community of faith, and the community of faith is strengthened by the commitment of individual believers. As members of the body of Christ, the church, we have a responsibility to live lives of faith and obedience in such a way that we positively stir up others toward spiritual growth. As external expressions of drawing nearer to Christ, we should encourage the internal motivation of others—love; in turn, this internal motivation should manifest itself in external actions—good deeds."1
The writer of Hebrews made this same point in Hebrews 3:13: But exhort one another every day, as long as it is called "today," that none of you may be hardened by the deceitfulness of sin. It is impossible to provoke love and good works when we are neglecting to gather together. *We are responsible for maintaining a constant and helpful concern for fellow believers. We do not live to ourselves.
An Expectant Assembly
All the more as you see the day approaching. The term the day refers to the return of Jesus Christ for His people. In 1 Thessalonians 5:2 Paul wrote, For you yourselves are fully aware that the day of the Lord will come like a thief in the night. The saints continue to gather together remaining focused and engaged as they anticipate the Lord's return. The imminent return of Jesus Christ motivates the believer to live a holy life and promotes the purity and separation of the Church from the world. John writes in 1 John 3:2-3: Beloved, we are God's children now, and what we will be has not yet appeared; but we know that when he appears we shall be like him, because we shall see him as he is. And everyone who thus hopes in him purifies himself as he is pure.
---
1 Charles R. Swindoll, Swindoll's Living Insights New Testament Commentary – Hebrews. (Carol Stream, IL: Tyndale House Publishing, 2017), 158.
---
Unless otherwise noted, all Scripture quotations are taken from The Christian Standard Bible. Copyright © 2017 by Holman Bible Publishers. Used by permission. Christian Standard Bible®, and CSB® are federally registered trademarks of Holman Bible Publishers, all rights reserved.
---
Copyright © 2006–2021 by Miguel J. Gonzalez Th.D.
Dr. Miguel J. Gonzalez is the Founder and President of Reasons for Faith International Ministries. He served as a pastor for ten years in Charlotte, NC and has taught in churches and conferences throughout the United States. He currently hosts the Time in the Word and Truth To Live By podcasts and writes at KnowingChristianity.blogspot.com.