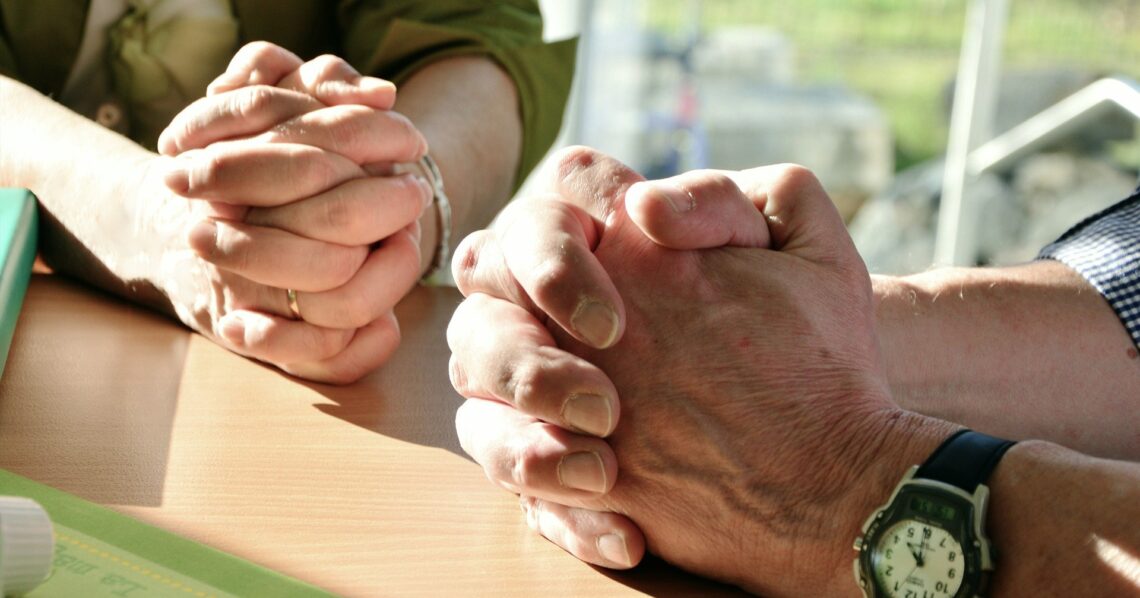 The Four "All's" of Prayer
Praying at all times in the Spirit, with all prayer and supplication. To that end, keep alert with all perseverance, making supplication for all the saints (Eph. 6:18).
---
Prayer is given more attention than any one piece of armor because it's foundational to the effectiveness of the entire armor. The importance of prayer is expressed with the four "all's" of verse 18—at all times, with all prayer and supplication, with all perseverance, for all the saints. We don't need a complicated battle strategy—we just need a commitment to prayer. Paul reminds us of the absolute necessity of diligent, constant prayer if we are to live triumphantly as believers. We need to look to the One who is superior to the enemy's greatest strength.
We are to pray continually, as Paul instructs us in 1 Thess. 5:17, pray without ceasing. We pray in the Spirit, that is, in the power and sphere of the Spirit. The opposite to praying in the Spirit is praying in the flesh, which is a form of prayer without power. As believers, we must keep in constant communication with our Commander in every season of conflict. Only then are we able to follow the leading of our Master closely.
With all prayer and supplication. The use of these two words points to the idea that we are to be involved in all kinds of prayer. Paul makes a special point of it that the believer's fellowship with his God should not be of just one kind. Some people are always asking for things. There should be supplication which seeks the fulfillment of definite needs, a request for specific benefits.
Because it is easy to lose focus, we must keep alert will all perseverance. We are to be keeping alert, literally, "in all persistence". There must be wakefulness and watchfulness in prayer, never weariness. You will recall the words of the Lord to the disciples who slept when they should have been praying: "…So, could you not watch with me one hour? Watch and pray that you may not enter into temptation. The spirit indeed is willing, but the flesh is weak." (Matt. 26:40, 41). Spiritual "sluggardness" opens the gates to the enemy, thus Paul tells us in Rom. 12:12, be constant in prayer.
We are to pray for all the saints. We are to pray for each other, for the church, for believers around us, and even for those we do not know but who fight the same battle against Satan. We can easily get caught up with our own battles, and to become too introspective and preoccupied with ourselves. Here Paul reminds us that, as he prayed for Christians many miles away facing many diverse problems, so we are to pray for all the saints. In Christ the victory has been won but we continue to face the enemy who seeks at all times to undermine those who worship and follow Christ.
I am reminded of what the English poet and hymn writer William Cowper penned,
"And Satan trembles when he sees
The weakest saint upon his knees."1
One commentator wrote, "Watching sights the enemy; praying fights the enemy. Spiritual warfare is serious business. The enemy is real. He seeks to harm us and our loved ones. He wants to destroy our testimonies and hinder the work of God."2
---
1 What Various Hindrances We Meet, William Cowper (1779).
2 John Phillips Commentary Series, The – Exploring Ephesians: An Expository Commentary.
---
The Holy Bible, English Standard Version. ESV® Text Edition: 2016. Copyright © 2001 by Crossway Bibles, a publishing ministry of Good News Publishers.
---
Dr. Miguel J. Gonzalez is the Founder and President of Reasons for Faith International Ministries. He served as a pastor for ten years in Charlotte, NC and has taught in churches and conferences throughout the United States. He currently hosts the Time in the Word and Truth To Live By podcasts and writes at KnowingChristianity.blogspot.com.
---
Copyright © 2006–2021 by Miguel J. Gonzalez Th.D. and published by Reasons for Faith International Ministries, Inc. by permission. No part may be altered or edited in any way. Permission is granted to use in digital or printed form so long as it is circulated without charge, and in its entirety. This document may not be repackaged in any form for sale or resale. All reproductions must contain the copyright notice (i.e., Copyright © 2006-2021 Miguel J. Gonzalez Th.D.) and this Copyright/Limitations notice.