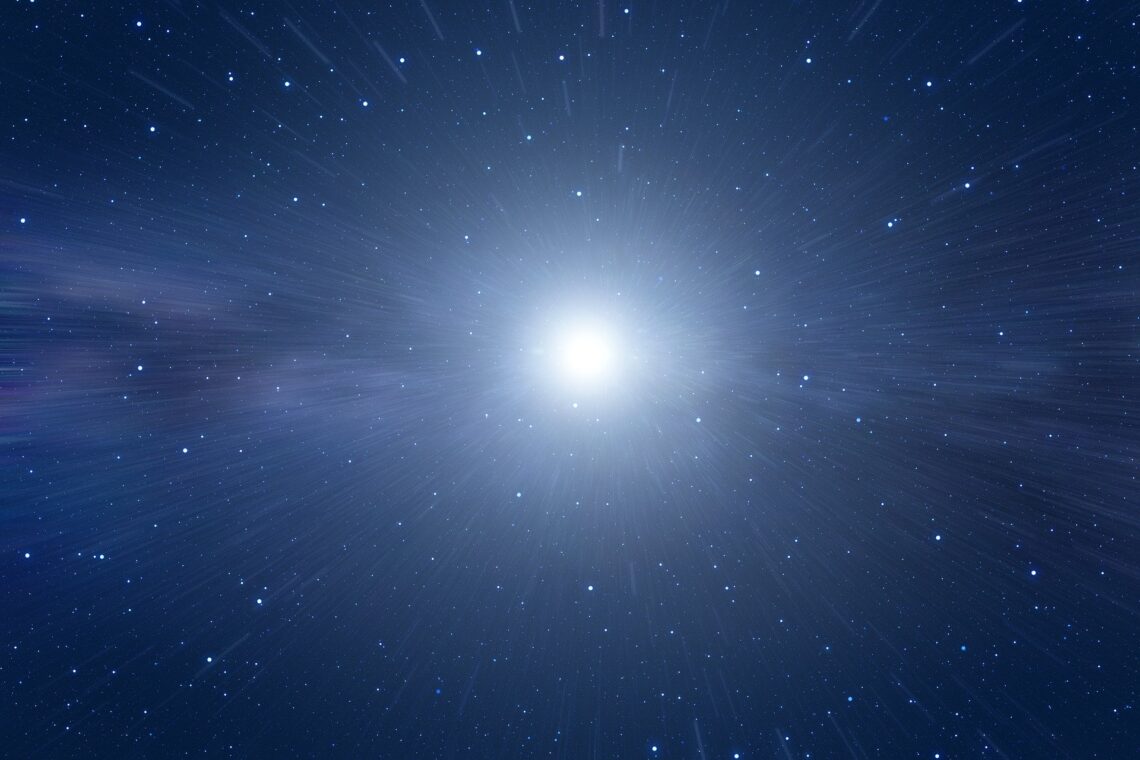 The Eternal State (Part 1)
The Promise of An Eternal House
Paul unfolds in 2 Corinthians the great truth that our present earthly bodies will be replaced by bodies that will last forever.
For we know that if our earthly tent we live in is destroyed, we have a building from God, an eternal dwelling in the heavens, not made with hands (2 Corinthians 5:1).
Our present "earthly tent" has limitations; it is subject to pain, disease, and death. We long for the day when we will be in our glorified body.
Indeed, we groan in this tent, desiring to put on our heavenly dwelling, since, when we are clothed, we will not be found naked. Indeed, we groan while we are in this tent, burdened as we are, because we do not want to be unclothed but clothed, so that mortality may be swallowed up by life (2 Corinthians 5:2-4).
Can we as believers be certain of our future resurrection? Yes, we can. Just listen to Paul's words in Ephesians 4:30: And don't grieve God's Holy Spirit. You were sealed by him for the day of redemption.
The indwelling Holy Spirit is a seal that guarantees our future resurrection. In writing to the Corinthians, he said:
Now the one who prepared us for this very purpose is God, who gave us the Spirit as a down payment (2 Corinthians 5:5).
The Holy Spirit is "a deposit, guaranteeing what is to come."
If we are in our "earthly tent," then we are physically absent from the Lord, meaning we are not physically in heaven in His presence.
So we are always confident and know that while we are at home in the body we are away from the Lord. For we walk by faith, not by sight (2 Corinthians 5:6-7).
But one day we will no longer be "at home in the [earthly, mortal] body."Paul spoke of the alternative—being in the Lord's presence—which he considered to "better by far."
Now if I live on in the flesh, this means fruitful work for me; and I don't know which one I should choose. I am torn between the two. I long to depart and be with Christ—which is far better—but to remain in the flesh is more necessary for your sake. Since I am persuaded of this, I know that I will remain and continue with all of you for your progress and joy in the faith, so that, because of my coming to you again, your boasting in Christ Jesus may abound (Philippians 1:22–26).
Whether we are "away from the Lord" or "at home with the Lord" (2 Corinthians 5:8), Paul says,
… we make it our aim to be pleasing to him (2 Corinthians 5:9).
While here on earth, our focus needs to be looking for and executing on the opportunities we are given to serve God and others, opportunities that are gone the moment we die physically. As Paul says,
Pay careful attention, then, to how you walk—not as unwise people but as wise—making the most of the time, because the days are evil. So don't be foolish, but understand what the Lord's will is. And don't get drunk with wine, which leads to reckless living, but be filled by the Spirit: speaking to one another in psalms, hymns, and spiritual songs, singing and making music with your heart to the Lord, giving thanks always for everything to God the Father in the name of our Lord Jesus Christ, submitting to one another in the fear of Christ (Ephesians 5:15-21).
How do we go about describing eternity? How do we even start to picture an unending moment of joy, happiness, and contentment in the presence of the eternal, sovereign God of grace who saved us? There are some things that our mind find difficult, if not impossible, to fully comprehend. Paul Benware explains that,
"We can speak of timelessness but find it hard to identify with the idea because that has not been our experience. We can discuss never-ending existence, but all we really know are beginnings and endings. The idea of eternity is simply beyond our full comprehension. So it is with a certain sense of inadequacy that we discuss the forever fate of mankind."1
It is quite sobering to realize that the grave is not the end of life. Every single person, whether saved or unsaved, will exist forever. When a person dies, that person does not cease to exist. He or she simply experiences the separation of body and soul. All will eventually be raised from the dead. According to Jesus, for some it will be a "resurrection of life" and for others a "resurrection of condemnation" (John 5:29).
It will be an endless existence in heaven or hell with everyone deciding what their ultimate destiny will be. Jesus said,
The one who believes in the Son has eternal life, but the one who rejects the Son will not see life; instead, the wrath of God remains on him (John 3:36).
After the first phase of the future kingdom of God ends, the second phase of the kingdom will begin.
Towards the end of the millennium Kingdom, the Scriptures tell us that Satan is released from the abyss and is successful in gathering many people who will rebel against Christ.
When the thousand years are completed, Satan will be released from his prison and will go out to deceive the nations at the four corners of the earth, Gog and Magog, to gather them for battle. Their number is like the sand of the sea. They came up across the breadth of the earth and surrounded the encampment of the saints, the beloved city. Then fire came down from heaven and consumed them (Revelation 20:7-9).
Those who rebel are unsaved people who have been born during the millennium kingdom. During their lives, they showed outward allegiance to King Jesus, but inwardly they never came to personal saving faith. The Bible does not tell us why God allows Satan to be released. Some speculate that to it is give a final, grand object lesson concerning the depravity of man. This rebellion demonstrates that man's real problem is his sinful unregenerate heart, not his environment or circumstances as evidenced by the fact that they have lived in a near-perfect environment. Man's problem is a sinful heart. The rebellion is short-lived and completely unsuccessful. All those who participate in it are put to death, while Satan receives his final judgment in the Lake of Fire.
They came up across the breadth of the earth and surrounded the encampment of the saints, the beloved city. Then fire came down from heaven and consumed them.The devil who deceived them was thrown into the lake of fire and sulfur where the beast and the false prophet are, and they will be tormented day and night forever and ever (Revelation 20:9-10).
There will be a gap of time between the end of the millennium and the beginning of the eternal state. During this time, several events will take place: The Great White Throne Judgment and the judging of the old heavens and earth. The end of the millennium phase signals the beginning of the eternal kingdom. Paul provides some important information about this transition in First Corinthians.
Then comes the end, when he hands over the kingdom to God the Father, when he abolishes all rule and all authority and power. For he must reign until he puts all his enemies under his feet. The last enemy to be abolished is death (1 Corinthians 15:24-26).
After Satan's power is finally broken and all people are finally resurrected, all the subjugation necessary has been realized. It is then possible to move into the eternal kingdom. When the millennium kingdom is merged with the eternal kingdom, the eternal sovereignty of God is established. Satan's challenge and disruption of God's purposes will be answered finally and forever.
---
1 Paul N. Benware, Understanding End Times Prophecy: A Comprehensive Approach (Chicago, IL: Moody Press, 1995), p. 353.
Unless otherwise noted, all Scripture quotations are taken from The Christian Standard Bible. Copyright © 2017 by Holman Bible Publishers. Used by permission. Christian Standard Bible®, and CSB® are federally registered trademarks of Holman Bible Publishers, all rights reserved.
---
Dr. Miguel J. Gonzalez is the Founder and President of Reasons for Faith International Ministries. He served as a pastor for ten years in Charlotte, NC and has taught in churches and conferences throughout the United States. He currently hosts the Time in the Word and Truth To Live By podcasts and writes at KnowingChristianity.blogspot.com.
Copyright © 2006–2022 by Miguel J. Gonzalez Th.D. and published by Reasons for Faith International Ministries, Inc. by permission. No part may be altered or edited in any way. Permission is granted to use in digital or printed form so long as it is circulated without charge, and in its entirety. This document may not be repackaged in any form for sale or resale. All reproductions must contain the copyright notice (i.e., Copyright © 2006-2021 Miguel J. Gonzalez Th.D.) and this Copyright/Limitations notice.