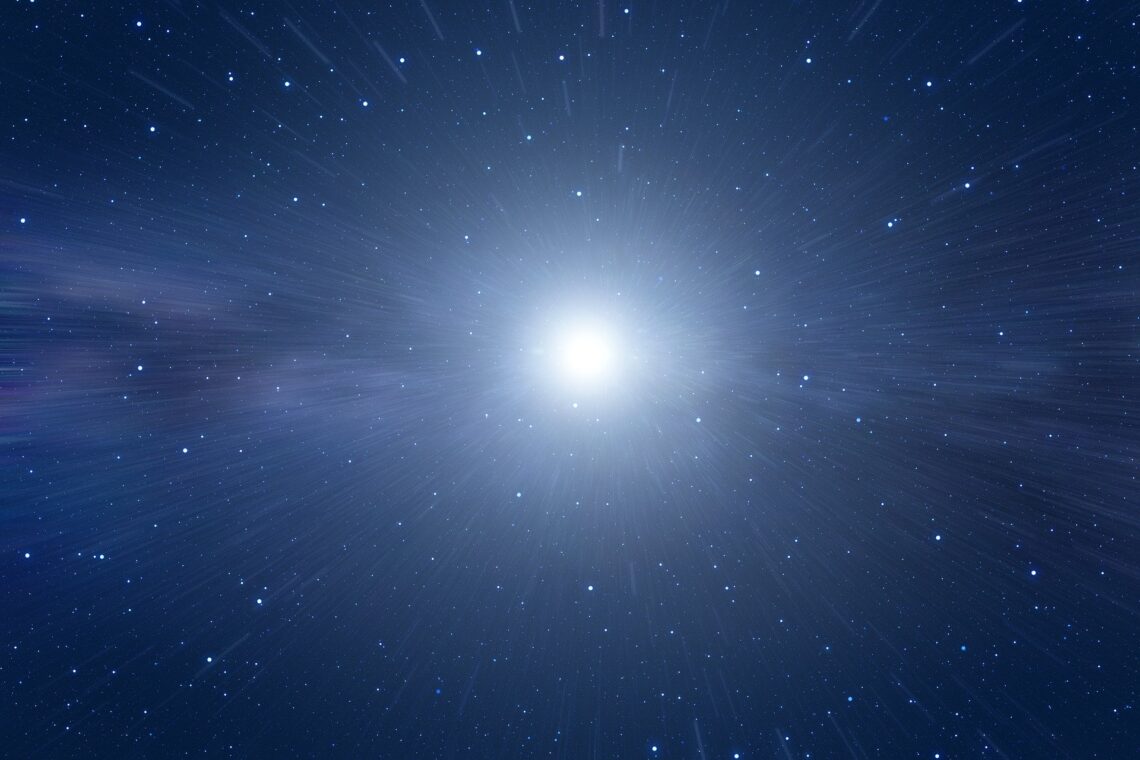 The Eternal State (Part 2)
The Eternal Kingdom of God
We learn from Revelation 21 and 22 that the eternal state will start at the end of the millennium. In the prophetic timetable, the next event will be the rapture of the church, followed by the seven-year tribulation, the second coming of Christ, the millennial kingdom, and a series of judgments that will usher in the eternal state.
Revelation chapter 21 provides a peek at the glorious home God has prepared for His people as their inheritance forever. What we have here is more than just a vision. It is a picture of reality that should set our hearts yearning for the home God intended for believers.
John opens the doors to the heavenly city and gives believers a look at their eternal abode with God. A place where there is no more pain, no more weeping, and no more death. The very thing God had in mind from the beginning. All creation will soon cease its groaning and be restored to its original perfection.
For the creation eagerly waits with anticipation for God's sons to be revealed. For the creation was subjected to futility—not willingly, but because of him who subjected it—in the hope that the creation itself will also be set free from the bondage to decay into the glorious freedom of God's children. For we know that the whole creation has been groaning together with labor pains until now (Romans 8:19-22).
One day this world will pass away and all things will be made new. There will be a new heaven, a new earth, and a new Jerusalem.
There Will Be New Heaven and A New Earth
One of the final judgments following the millennium kingdom will be the destruction of the heavens and earth.
By the same word, the present heavens and earth are stored up for fire, being kept for the day of judgment and destruction of the ungodly… But the day of the Lord will come like a thief; on that day the heavens will pass away with a loud noise, the elements will burn and be dissolved, and the earth and the works on it will be disclosed (2 Peter 3:7, 10).
Then I saw a great white throne and one seated on it. Earth and heaven fled from his presence, and no place was found for them (Revelation 20:11).
When these have been destroyed, God will call into existence new heavens and a new earth.
Then I saw a new heaven and a new earth; for the first heaven and the first earth had passed away, and the sea was no more (Revelation 21:1).
The destruction of the present created order will make way for the new creation. Rather than focusing on the new earth and a new heaven, Revelation deals with the subject of the Holy City, the New Jerusalem. There is not a great deal that Scripture does not tell us about the eternal state, but we do know that it is a place of perfection characterized both by what is and what is not there.
This will not simply be a renovation of the old heavens and earth, but rather a definite act of creation. The word "new" (kainos) denotes something that is fresh or new in quality but not something that is strange or uniquely different. Every trace of sin and its curse is now to be removed, and everything will be made new. John MacArthur states that,
"'New' does not mean new in a chronological sense, but new in quality. The new heaven and the new earth will not merely succeed the present universe. They will be something brand-new and fresh. God must create a new heaven and a new earth because the first heaven and the first earth passed away."1
Paige Patterson explains that,
"Heaven" here almost certainly refers to intergalactic space; and, of course, the earth is a part of that arrangement. The purging of everything wicked and destructive from the entire cosmos gives rise to the new heaven and the new earth, in which righteousness will dwell.2
This will be the place where God's people will dwell.
Seven new things are mentioned in the last two chapters of Revelation:
A new heaven
A new earth
New inhabitants
The New Jerusalem
A new temple
A new light
A new paradise
     Three things that will be there: The Holy City, God Himself dwelling among His people, and righteousness (2 Peter 3:13)3
Twelve things that will not be there:
No more sea—because chaos and calamity will be eradicated (21:1)
No more tears—because hurtful memories will be replaced (21:4)
No more death—because mortality will be swallowed up by life (21:4)
No more mourning—because sorrow will be completely comforted (21:4)
No more crying—because the sounds of weeping will be soothed (21:4)
No more pain—because all human suffering will be cured (21:4)
No more thirst—because God will graciously quench all desires (21:6)
No more wickedness—because all evil will be banished (21:8, 27)
No more temple—because the Father and Son are personally present (21:22)
No more night—because God's glory will give eternal light (21:23-25; 22:5)
No more closed gates—because God's doors will always be open (21:25)
No more curse—because Christ's blood has forever lifted that curse (22:3)4
Fourteen remarkable features:
Unending fellowship with God (21:3, 7, 22)
Unending newness (21:5)
Unending water of life (21:6; 22:1)
Unimaginable beauty (21:11, 21)
Uncompromised security (21:12)
Unbroken unity between believers (21:12, 14)
Unlimited holiness (21:16)
Unparalleled size (21:16)
Untold wealth (21:18-21)
Unending light (21:23; 22:5)
Unrestricted access (21:25)
Unending fruit from the tree of life (22:2)
Unceasing service to God (22:3)
Unending reign (22:5)5
---
1 John F. MacArthur, Because the Time Is Near (Chicago, IL, Moody Press, 2007), pp. 314-315.
2 Paige Patterson, New American Commentary – Volume 39: Revelation (Nashville, TN: Broadman and Holman Publishers, 2012), p. 361.
3 Mark Hitchcock, The End (Carol Stream IL: Tyndale House Publishers , 2012), p. 452.
4 Charles R. Swindoll, Revelation: Swindoll's Living Insights New Testament Commentary (Grand Rapids, MI: Zondervan, 2011), p. 300.
5 Tim LaHaye & Jerry B. Jenkins, Are We Living In The End Times? (Carol Stream, IL: Tyndale House Publishers, 2011), p. 258.
Unless otherwise noted, all Scripture quotations are taken from The Christian Standard Bible. Copyright © 2017 by Holman Bible Publishers. Used by permission. Christian Standard Bible®, and CSB® are federally registered trademarks of Holman Bible Publishers, all rights reserved.
---
Dr. Miguel J. Gonzalez is the Founder and President of Reasons for Faith International Ministries. He served as a pastor for ten years in Charlotte, NC and has taught in churches and conferences throughout the United States. He currently hosts the Time in the Word and Truth To Live By podcasts and writes at KnowingChristianity.blogspot.com.
Copyright © 2006–2022 by Miguel J. Gonzalez Th.D. and published by Reasons for Faith International Ministries, Inc. by permission. No part may be altered or edited in any way. Permission is granted to use in digital or printed form so long as it is circulated without charge, and in its entirety. This document may not be repackaged in any form for sale or resale. All reproductions must contain the copyright notice (i.e., Copyright © 2006-2021 Miguel J. Gonzalez Th.D.) and this Copyright/Limitations notice.