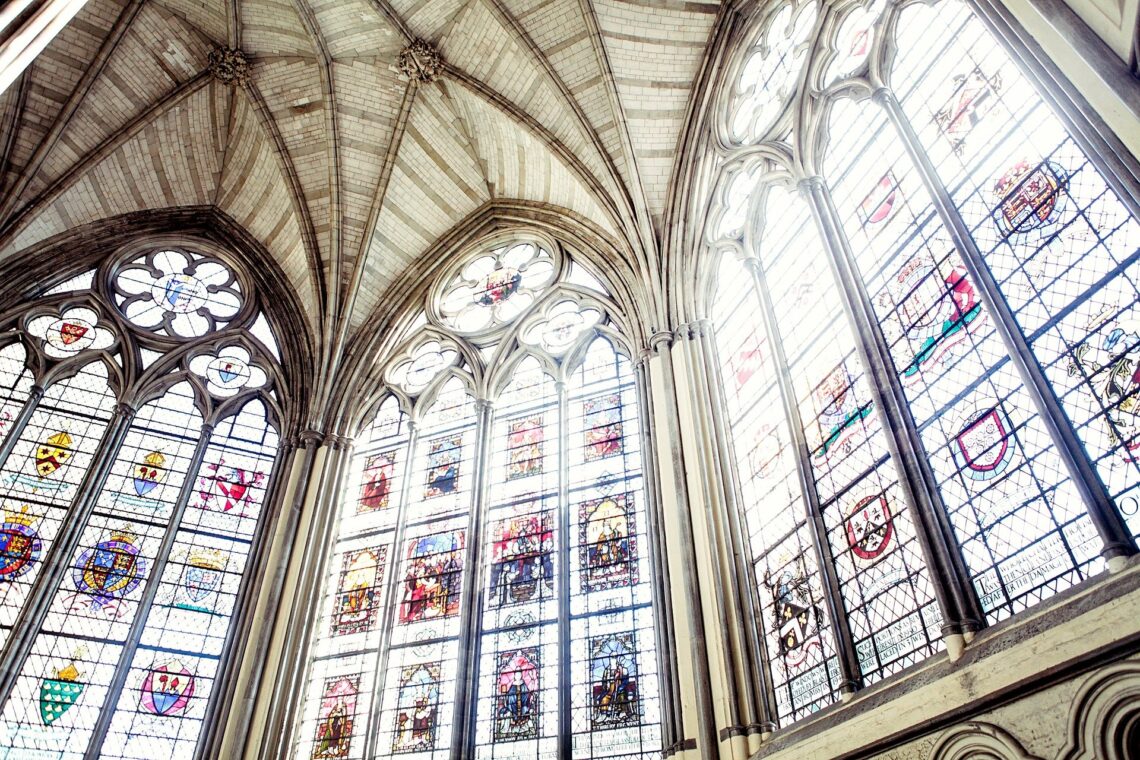 ---
A Living Sacrifice
I beseech you therefore, brethren, by the mercies of God, that you present your bodies a living sacrifice, holy, acceptable to God, which is your reasonable service (Rom.12:1 NKJV).
---
In the last four chapters of Romans Paul takes up the matter of our duty as children of God. He kicks this chapter off by dealing with the believer's consecration. We learn here that consecration is not only the will of God, but also the reasonable service of every believer.
Paul first makes an appeal to a consecrated life. Therefore refers to the believer reckoning himself dead to sin and alive unto God as established in the previous chapters. Beseech means "to entreat; to supplicate; to implore; to ask or pray with urgency." In the context here it is better to consider the word not as a command. Paul is urging believers to respond willingly from within themselves rather than be influenced or even forced by apostolic authority to conform. Paul is imploring believers to die to self, forsake their sin, and sell out to Christ. Chuck Swindoll says that,
"Consecration in this particular context is a radical separation from a secular worldview to adopt instead a Christlike purpose and way of life. This doesn't automatically happen when someone becomes a believer in Christ. This is what I would call a "cooperative command." God gives a command, which we are then to obey with full cooperation."1
Note that Paul makes his appeal based upon the mercies of God. When we were lost God extended His mercy to us and forgave us of our sins, made us new creatures in Christ Jesus and adopted us into His family. Paul argues that if God's mercy was sufficient to do all of that, certainly His mercy is sufficient that we can give ourselves to Him in consecrated service. It was by God's mercy that we entered the consecrated life. We are not manipulated in any way into serving God. Consecration is not realized by a list of rigid rules and regulations, but by the mercy of God. It is His mercy that motivates us to consecration. R. C. Sproul states that,
"Paul makes his plea in light of God's tender mercies, which he has just finished expounding in chapter 11, and those mercies are these: (1) we are justified by faith; (2) our sins are forgiven through the atonement of Christ; (3) God works all things together for our good; and (4) God calls people to himself. Everything Paul has expounded throughout the doctrinal section of the epistle, chapters 1-11, points back to God's mercy. The mercies of God lead us to the 'therefore.'"2
Paul then urges believers to offer themselves to God: present your bodies a living sacrifice, holy, acceptable to God. The picture that Paul had in mind here was that of an altar and sacrifice. The terminology Paul uses contrasts the New Testament Christian to the Old Testament sacrifice. He is exhorting Christians to offer themselves to God with the same attitude that the Old Testament worshiper presented his offering to God. Paul had already told the Roman believers, And do not present your members as instruments of unrighteousness to sin, but present yourselves to God as being alive from the dead, and your members as instruments of righteousness to God (Rom. 6:13). The body represents the total person; it is the instrument by which all our service is given to God. To live for God, we must offer him all that we are, represented by our body. The word present has also been translated "give" or "yield." If our body is at God's disposal, He will have our free time, our pleasures, and all our behavior.
Paul said, present your bodies. This is to be a willing, voluntary, and submissive act. The Christian is simply to comply with the Lord's desire and present himself to Christ. This is not something that is worked up in the flesh. Rather, it is the voluntary submission of the believer to his Lord and Savior.
It is to be a living sacrifice in contrast with the Old Testament sacrifices which were all dead ones. All deadness is displaced as the life of the Lord Jesus is expressed through the believer's body. It is an ongoing commitment of life to God. John Calvin writes that,
"By calling it living, he intimates, that we are sacrificed to the Lord for this end, — that our former life being destroyed in us, we may be raised up to a new life."3
The sacrifice which God demands must be a complete sacrifice. Nothing is to be held back. In the Old Testament the sacrifice did not have to be great, but it did have to be complete. God never did nor does He now accept a partial sacrifice. The only sacrifice acceptable to God is a complete sacrifice. The unfortunate truth is that many believers will give God a piece of their life but will not fully surrender to Him.
Not only do we present our bodies as living sacrifices, but the sacrifice is to be holy, acceptable to God. Holiness is contrasted with the defilement characteristic of sinners. When the sacrifice of ourselves to God is holy, it is inherently acceptable to God and well-pleasing to Him. Under the Old Covenant, the animal to be sacrificed was to be without spot or blemish. That physical purity of the sacrificed animal symbolized the spiritual and moral purity that God required of the worshiper himself. Like that worshiper who was to come to God with clean hands and a pure heart (Ps. 24:4), our offering must be both a living and holy sacrifice. There is a finality here. In the Old Testament a sacrifice belonged wholly to God. Once a sacrifice was accepted by God, it was once and for all His. It was consumed by Him and never used for a common purpose again. We do not sacrifice to God today, and then take it all back tomorrow. A living sacrifice means that a Christian dedicates himself or herself wholly to God and sticks with his or her commitment.
Finally, Paul explains why we should live a consecrated life: which is your reasonable service (this is your true worship as the CSB puts it). Considering all that God put into redeeming us, we give ourselves back to Him for service. It is important to realize that the Christian belongs to Christ anyway.
Or do you not know that your body is the temple of the Holy Spirit who is in you, whom you have from God, and you are not your own? For you were bought at a price; therefore glorify God in your body and in your spirit, which are God's (1 Cor. 6:19-20).
I am reminded of the words of the first and fourth stanzas of Isaac Newton's well-known hymn:
When I survey the wondrous cross,
On which the Prince of glory died,
My richest gain I count but loss,
And pour contempt on all my pride.
Were the whole realm of nature mine
That were an offering far too small;
Love so amazing, so divine,
Shall have my heart, my life, my all.
To present ourselves to the Lord for service is the least that we can do. God will never ask you to do something that is unreasonable. For this is the love of God, that we keep His commandments. And His commandments are not burdensome (1 John 5:3). God's commands only become unreasonable when His children are selfish and fail to surrender to His will.
---
1 Charles R. Swindoll, Swindoll's Living Insights New Testament Commentary – Romans (Carol Stream, IL: Tyndale House Publishers), 273.
2 R. C. Sproul, St. Andrew's Expositional Commentary – Romans (Wheaton, IL: Crossway, 2009), 405.
3 John Calvin (translated by John Owen), Commentary on the Epistle of Paul the Apostle to the Romans (Bellingham, WA: Logos Bible Software, 2010), 451.
Unless otherwise noted, all Scripture quotations are taken from The Christian Standard Bible. Copyright © 2017 by Holman Bible Publishers. Used by permission. Christian Standard Bible®, and CSB® are federally registered trademarks of Holman Bible Publishers, all rights reserved.
Scripture quotations marked (NKJV) are taken from the New King James Version®. Copyright © 1982 by Thomas Nelson. Used by permission. All rights reserved.
---
Copyright © 2006–2021 by Miguel J. Gonzalez Th.D.
Dr. Miguel J. Gonzalez is the Founder and President of Reasons for Faith International Ministries. He served as a pastor for ten years in Charlotte, NC and has taught in churches and conferences throughout the United States. He currently hosts the Time in the Word and Truth To Live By podcasts and writes at KnowingChristianity.blogspot.com.